Kishmish/Green Raisin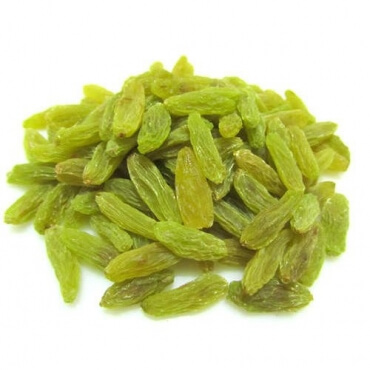 Importers of Green Raisin/Kishmish in Delhi
As the well-recognized green raisin importers, we have been instrumental in sourcing the finest quality green raisins from Afghanistan Since 2005. For years, we have been supplying our customers across India the ultimate grade kishmish which leaves which promises the best taste and excellent health benefits.
Trustworthy Suppliers of Green Raisins from Delhi
K R Trading Corporation, being counted among the eminent green raisin wholesale suppliers from Delhi tries to establish a strong relationship with its customers. And that's why we deliver them sun-dried and sweetly flavored kishmish or green raisins in umpteen sizes, grades and colors.
Benefits
Cures common cold and fever
Improves vision
Has natural sweet taste; acts as a substitute for sugar in desserts
Maintains a healthy digestive system
Reduces hypertension
Promotes weight gain
Keeps your teeth and bones healthy
Relieves constipation
It helps in the strengthening of nerves
Origin
Afghanistan, Indian
Types
Qalati, Shahji, Kandhari, Jhanda, Indian, Ranga